Greetings to all our dear shoppers! Today's read is super exciting, full of sugar, and spice and everything just wise! Yes, it's a definitely for all those make up enthusiasts, and all the MUAs around the world.
"With a good make up brush, every woman can be an artist!" Have you heard this? Well, trust us it is true. No matter how good your make up products are, or however expensive your formula is! It is definitely not worth a damn, if you do not have the right brushes to blend it in, seamlessly and minus all those nasty creases!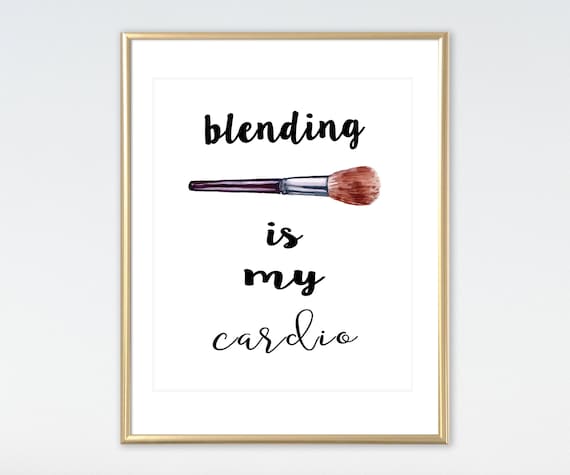 With today's read, we guarantee you a flawless face, as we bring to you our top three picks for the perfect make up! Before we jump straight into our top picks, let us take you on a whirl about what's on today's agenda. Well, as everything is related to makeup, we've our top two picks of stunning make up brush sets, and a gorgeously compact vanity mirror!
Let's dive in! The first product is definitely the super luxurious Champagne Gold Make-Up Brush Set! This gorgeous set comprises of 24 brushes, perfectly apt for different styles and forms of makeup applications!
Yes, these 24 brushes are made of super high grade synthetic fibres, perfect for home or professional use! They're finely crafted with wooden handles, thereby giving you the perfect grip while blending your makeup on!
The next product on our read is another stunning set of brushes especially for all those pink lovers! The Makeup 24 Piece Brush Set comes with a gorgeous vegan leather pouch, perfect for all those looking for full makeup coverage on face and neck.
The brushes are made of soft goat hair and synthetic fibers. The cruelty-free leather kit can be tied and rolled up in a jiffy. There are two amazing colors available in this set, a hot bubblegum pink and a soft beige-black, perfect for all. 
Moving on to the third and final product on our list this read, is something super unique and definitely worth the price! No, it's not a makeup brush set, and nope it isn't makeup either, but it is a super important tool, without which creating flawless makeup looks would be impossible. Have you guessed it? Yes it is your good old vanity mirror. But not any normal mirror, we bring to you something different as always! The Macbook Inspired Vanity Mirror is the newest addition to our vast beauty section.
This amazing product is a super cute compact mirror, perfect pocket size, looks absolutely like a stunning Apple Macbook Laptop. The mirror is sufficient enough to give you a view of the area you want to see. Take a look right here!
Girls, we hope this read has given you the exact tools to get your desired look! Shop away as you blend in to perfection!