Kitchen is the very core of a house, it is a super essential part. Everything in a house, depicts one's vibe, and reflects the kind of person they're and so does the kitchen. Every kitchen needs to look appealing, and inviting, not just for outsiders but also for the ones living and working in the house.
Most women spend big money in the vain hope of making the kitchen look neat and presentable. They shop for storage boxes, make or buy new cupboards or shelves to put in the extra grains and lentils! They go on a shopping spree to get fancy equipment that do not work after a point, or invest in the same old products. Well, we're here to change all that and also to put a stop on shelling out big bucks.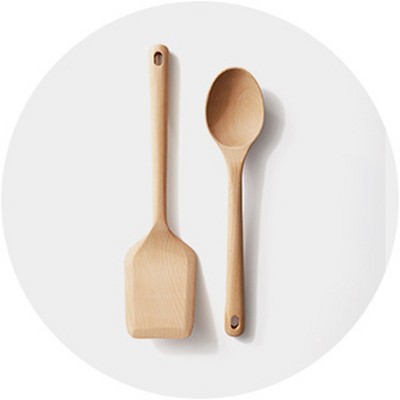 I

ndian food is known for amazing flavor and intense aromats! There are numerous spices in every Indian kitchen, and organizing them is definitely a difficult task. The first and our favorite product in today's list is the Set of 6 Magnetic Spice Storage Jars!
These Spice Jars are perfect for any kitchen, they're air tight, and guarantee no spills. It has a magnetic back so you can easily stick them on any metal surface in your kitchen. Most of the refrigerator doors are of metal so these jars can be easily attached to the door of your fridge. 
These jars have a cut on the upper edge so that you can easily turn it and use the spices stored in it. It also has a transparent lid so you can easily see the spices stored inside the jar.
The next on our list is definitely going to be in every woman's kitchen dream! The product is crafted with high grade materials, and makes food prep super easy, quick and effortless.  The first and foremost thing we usually get to before cooking is always prepping all the vegetables, or ingredients. This should be enough to give you an idea of what our mighty product is! Have you guessed it? If not, the let us tell you that it is the 12 Piece Kitchen Wizard! Still confused?
Let us help you fall in love with the product as we go by its details. The 12 Piece Kitchen Wizard is perfect for cutting, slicing, chopping, shredding, grating and what not!
Made of stunning stainless steel blades, the set contains much of what you need to easily grate, dice, and slice veggies, fruits, and more before a big party or dinner. Everything you grate or cut falls into the bowl below, ensuring that there's very little mess and cleanup is a breeze.
The third product is something super unique, and is definitely worthy to be on today's list! Microwave is one such amazing kitchen appliance that no household today can do without! It is absolutely necessary to warm up food, to bake cookies and cakes, even to defrost something from the freezer!  The problem with microwaves is super easy to guess, not many realize but as a daily use appliance it wears and tears with time, leading to accumulation of food splatters, stagnant smell, crumbs in corners etc. It is very important to clean the appliance from time to time, and to do so we bring you the Angry Mama Microwave Cleaner.
Let's dive into how this works! Just add vinegar and water to the product, and microwave for 7 minutes. You'll slowly observe that steam comes out of mama's head and softens microwave stains for easier cleaning!  It is dishwasher safe as well, and within no time the crud is gone from your microwave! Super easy to clean!
Phew those are some fabulous products! Dear shoppers do not wait to get them. We're selling out super fast! Happy Shopping!