Greetings shoppers!
Welcome back to your daily dose of reading! A place we've nurtured in hopes that it will help all you readers to learn, understand and discover new things! Many of us have faced body shaming through different phases of life, and maybe still do!
This unknowingly affects your brain and definitely changes the way you look at yourself. Well, today's read is going to focus on how to dress for your body type! Remember your body silhouette is what your body type is. However, it is also important to know your vitals first, as much as it is to understand your body type.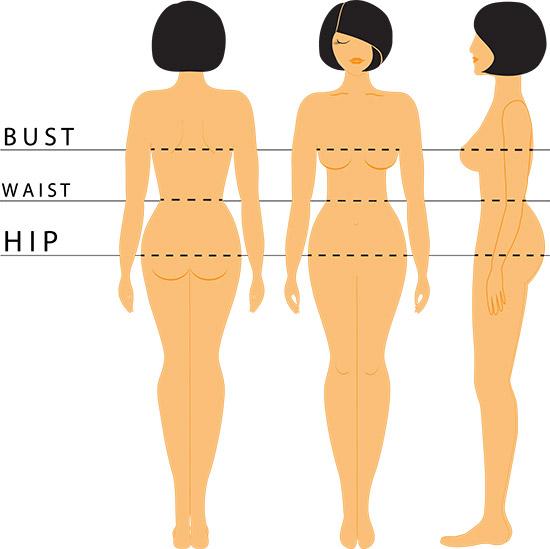 TIP: Using a cloth tape is better than a metal one. Let the tape be neither too tight or loose, it should be snug to a point where you think it will slip, it probably will but hold on to it and it gives you the most accurate number.
Let's dive straight into how to dress for your body type! But before that, allow us to enlighten you! There are 5 different kinds of body type, and we're going to learn how to dress according to each one!
The first one is the quintessential HOUR GLASS TYPE! The one shape every woman hopes to achieve. Well, this body type is the most balanced of all with a proportionate top and bottom part of the body with a well-defined waistline. So when you look for dresses, choose the ones that do just that for you. It is a body to die for, so flaunt it and in the right way.
The dress should sit well at the right curves and follow the outline of these curves. Make the most of it, because not everybody has this!
Dresses that cinch at the waist will be your best fit. V or plunge V and sweetheart necklines help you flaunt your upper body. To flaunt your waistline, go with a belt at your natural waistline or below the belly button—either way it only looks great. A-line dresses or similar cuts take care of working on the lower part of the body and needless to say; body hugging dresses are your thing, because, why not?
The second is the APPLE BODY TYPE. You will fall under this apple-shaped figure when you have a heavier upper body in comparison to your lower part of the body. People with this body type usually have broad shoulders, bigger bust line, and that's why it feels like the weight gathers around the midriff.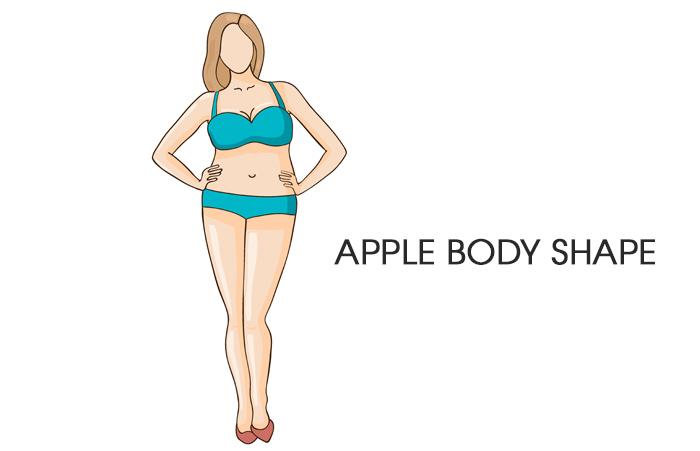 A-line or empire cuts are ideal for you. Wear printed dresses or patterned jackets that add a layer to shift the focus. Monochrome looks, dark colors, full or 3/4th sleeves dresses and flowy tops will help. You could also wear flared bottoms; palazzos etc. to create a balance. Also, since your shoulders are broad and you might already have a bigger bustline, ensure you wear the right bra.
Coming to the third type. It is the PEAR SHAPED TYPE! Yes, big booties are in, girl! The pear shaped body is all in the lower part of your body. Your butt and thighs are visually bigger than your upper body. So, make some space for that base, people. Thanks To Kim Kardashian and others, this body is a rage right now. You're lucky if you've naturally got a figure like this or achieved this with workouts.
The advantage with this body type is that you can create an illusion of an hourglass figure if styled correctly. Your shoulders are narrow, and hips are wide.  All you have to do is to strike a balance. Or, wear outfits that enhance your lower body, either way, works well.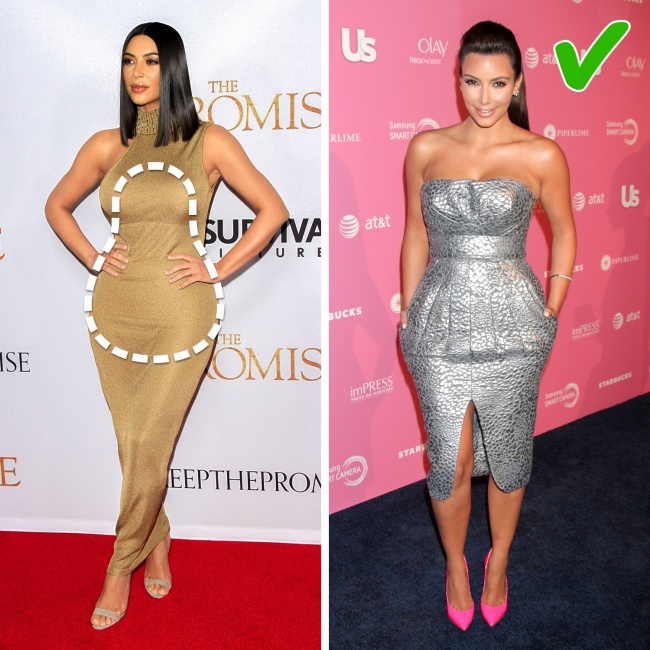 Wide legged pants, A-line skirts or dresses with patterned or ruffled tops that add definition to the upper body look great. Skinny jeans with loose tops help create an hourglass illusion. Crop tops, sweetheart, V or deep-V, scoop or boat necks will balance your bottom out.
The fourth is the RECTANGLE SHAPED TYPE! This type is usually well balanced, and proportionate, with little or no sign of silhouette/curves!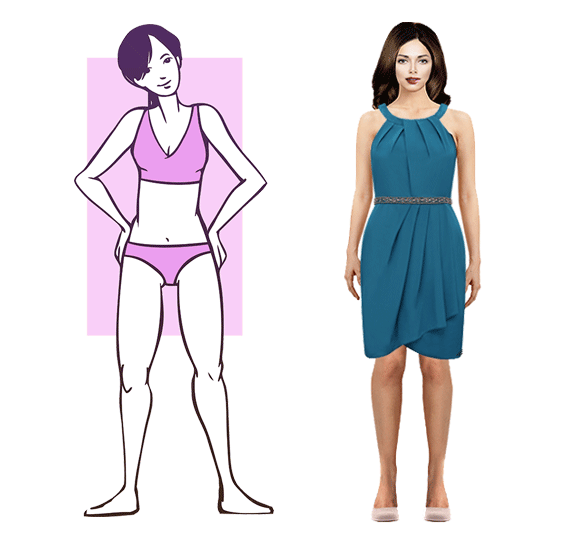 This body type definitely flatters your arms and legs, try to accentuate these! Choose A-line skirts, ruffled and layered tops. Dresses that add definition to your bottom and necklines that add meat to the upper body are a great option too. Sleeveless, strapless and sweetheart lines are your thing. Blazers, long jackets and capes add the much-needed drama here.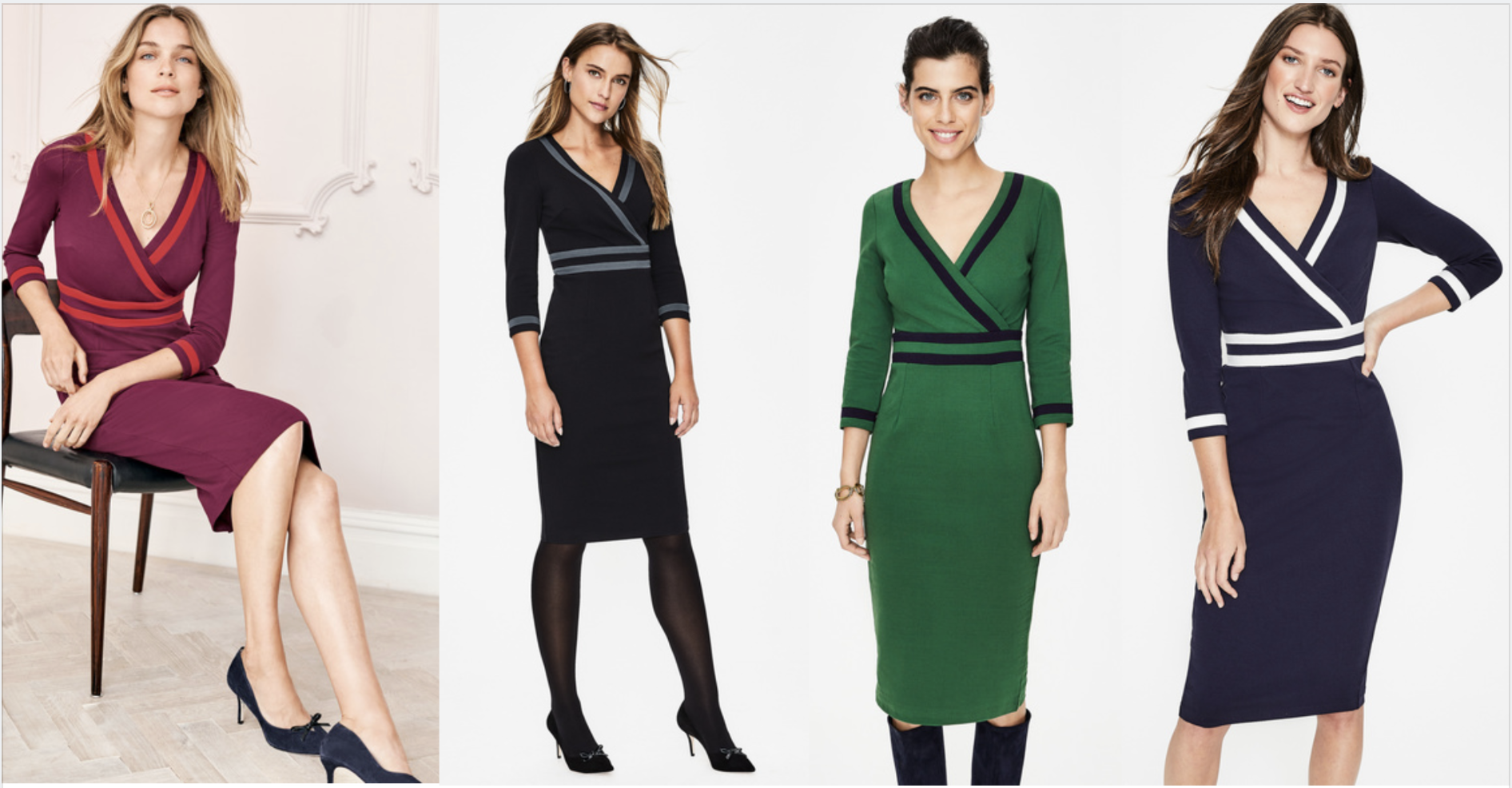 The last one is the INVERTED TRIANGLE TYPE! Yes this one is usually super common among athletes or anyone highly into sports! The hero of this body type is the shoulders!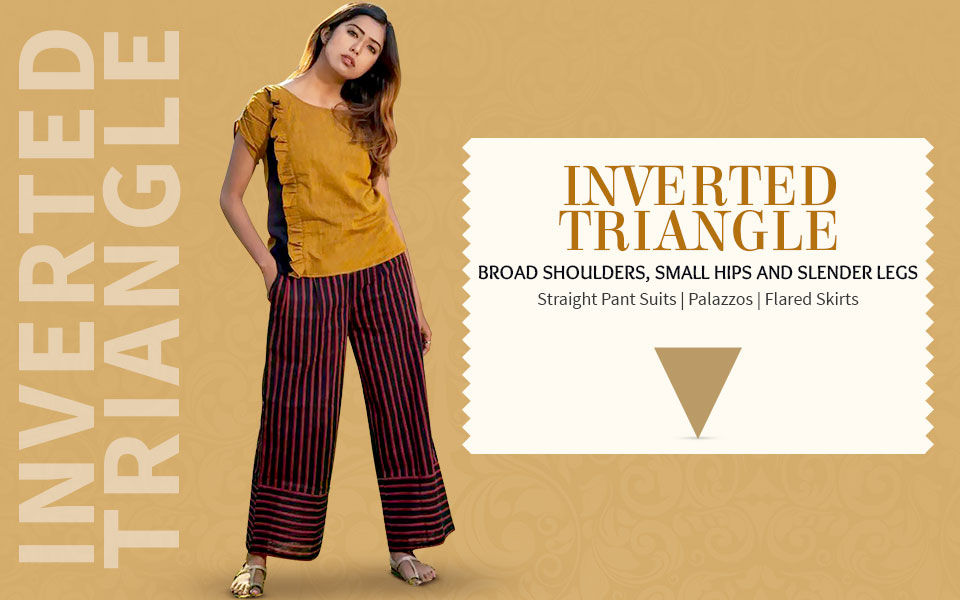 They're much broader than your hips. So, your arms and shoulders need to be enhanced as much as we can, let's work on them.
You have to remember to add definition to your hips and thereby to focus on creating a balance. Straight-cut jeans and dresses that naturally have an inverted V-look to them are all clothes that will suit your body.
Since your hips are much narrower than your shoulders, pencil cut skirt, skinny jeans, etc. with any tops will look great. But, do make sure that there is not much layering or definition to your upper body because it needs none. V-neck lines work well and create an illusion of narrow shoulders, so this should be your go-to neckline!
Phew! Super long read, but yes we're sure you enjoyed trying to figure out where you fit in! We hope this read has helped you gain some insight towards dressing right! Remember every shape is beautiful, and can look super flattering! All you need to know is to style it correctly!
Celebrate your beauty, your figure! Cheers!