Greetings shoppers!
Welcome back to our reads. We're super thrilled to receive amazing support and love from y'all. Many of you have enjoyed our reads especially the ones related to makeup! Today we're going to cover a topic many of you may or may not know.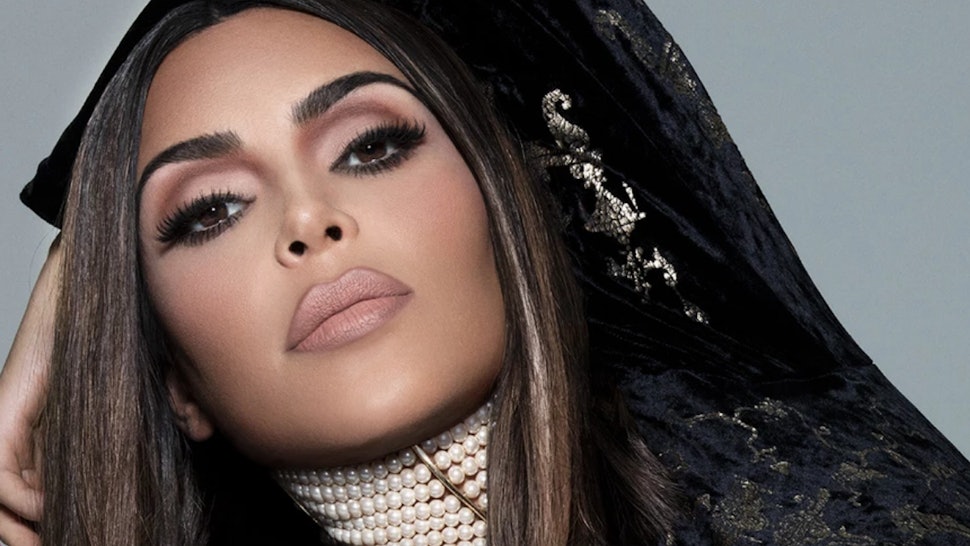 Doing make up is an art, something that needs a steady hand and a creative mind. It is similar to painting on an empty canvas! Now, we know there are a few basic steps to achieve a supremely glam look, we're quickly going to run through them!
It is super important to ensure your face is properly prepped using a good hydrating moisturiser and a primer. Clean -> Moisturise -> Prime your face -> Foundation -> Concealer -> Eye Makeup -> Eyebrows -> Contour -> Blush -> Highlight -> Lips -> Lashes -> Setting Spray!
Phew yes, these are the steps. Out of all these, we're going to focus on one such step, a definite game changer!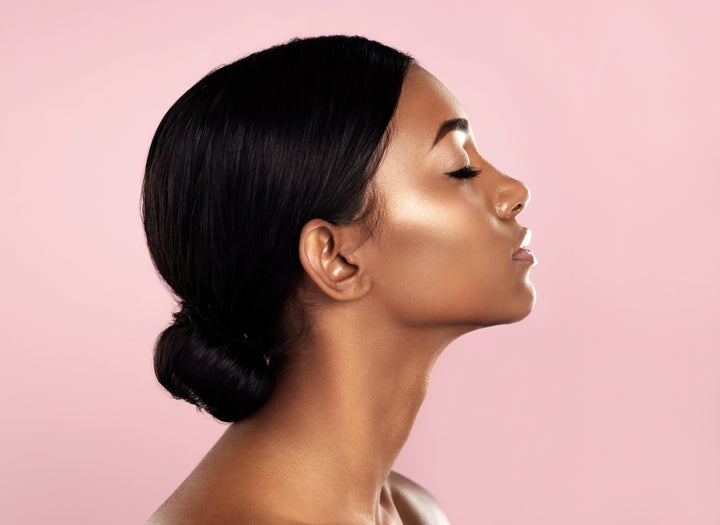 The Highlighter. Yes! A highlighter draws light to an area of the face, and it does this whether you simultaneously employ contour powder or not. Today's highlighters have shimmer, sometimes glitter, and come in a huge variety of formulas and bases/undertones.
Where and how? Well, whether cheekbone or cupid's bow, adding light does dramatic things for every face. You don't even need to be wearing a full face of foundation to pop those eyebrow arches or make lips extra pouty. For all those confused ones, a highlighter can be artfully applied with a brush, mixed into foundation, or swiped on with fingers or a stick.
As the matte skin look wanes in popularity, highlighting products add a pinch of fairy appeal without making the skin look shiny. Like every other makeup product, remember that you're always going to require a formula that suits your skin type and, trust us there are many! These come in sticks, powders, liquids, and pots.
Highlighting is universally flattering-provided you follow the basic guidelines. More than selecting the appropriate shade, you'll need the right formula for your needs too. All of this can depend on the tools you use (or don't) and the rest of your makeup routine. Let's do this!
For all the ones new to the concept of highlighting, there are 4 major types of highlighters!
• Liquid Highlighter: Liquid highlighters are the most versatile no matter your skill level. One dab can illuminate a matte foundation, define cheekbones, or add all over shimmer! For all those looking for some inspiration, and a better take on highlighters we're going to help you out with a few names whether it's fancy or a drugstore one.
Using legendary Becca Shimmering Skin Perfector ensures a red-carpet glorious skin, and is one of the fanciest foundation money can buy. Artistry's Ideal Radiance Illuminating CC was used on the NYFW runway as a sheer highlight to play up models' natural beauty. Liquid Highlighters can be patted, brushed or put on to a matte/ dewy foundation to add the extra oomph, wet look. For all those looking for a more subdued vibe, you could mix the highlighter into your foundation for a glowy, shimmery undertone.
• Powder Highlighter: The original highlight method used plain old bone white and light colored powders to add light to the face, usually without shimmer. Today, having at least some shimmer is the actual goal. Though a metallic glow is the standard right now, most of the top selling highlighters have very small glitter particles, so it isn't a '90s raver sparkle, but a deep, light-filled effect when applied properly.
So, if you're trying to find something out of the box, yet with an amazing buttery formula, Anastasia Beverly Hills Glow Kit comes in a dizzying number of shades. The Sweets collection is the perfect example of their next-level charm: instead of basic peaches and silvers, Anastasia helps indulge our inner creative with pink duo chromed Marshmallow and soft lavender Sassy Grape. With four shades per kit the value is just a bonus.
Along with ABH, we've our all time favourite Jeffree Star Cosmetics that brings to you, amazing Skin Frost and Highlighter Palettes worth every dime! These can be simply applies using a brush, preferably a synthetic one for easier blending!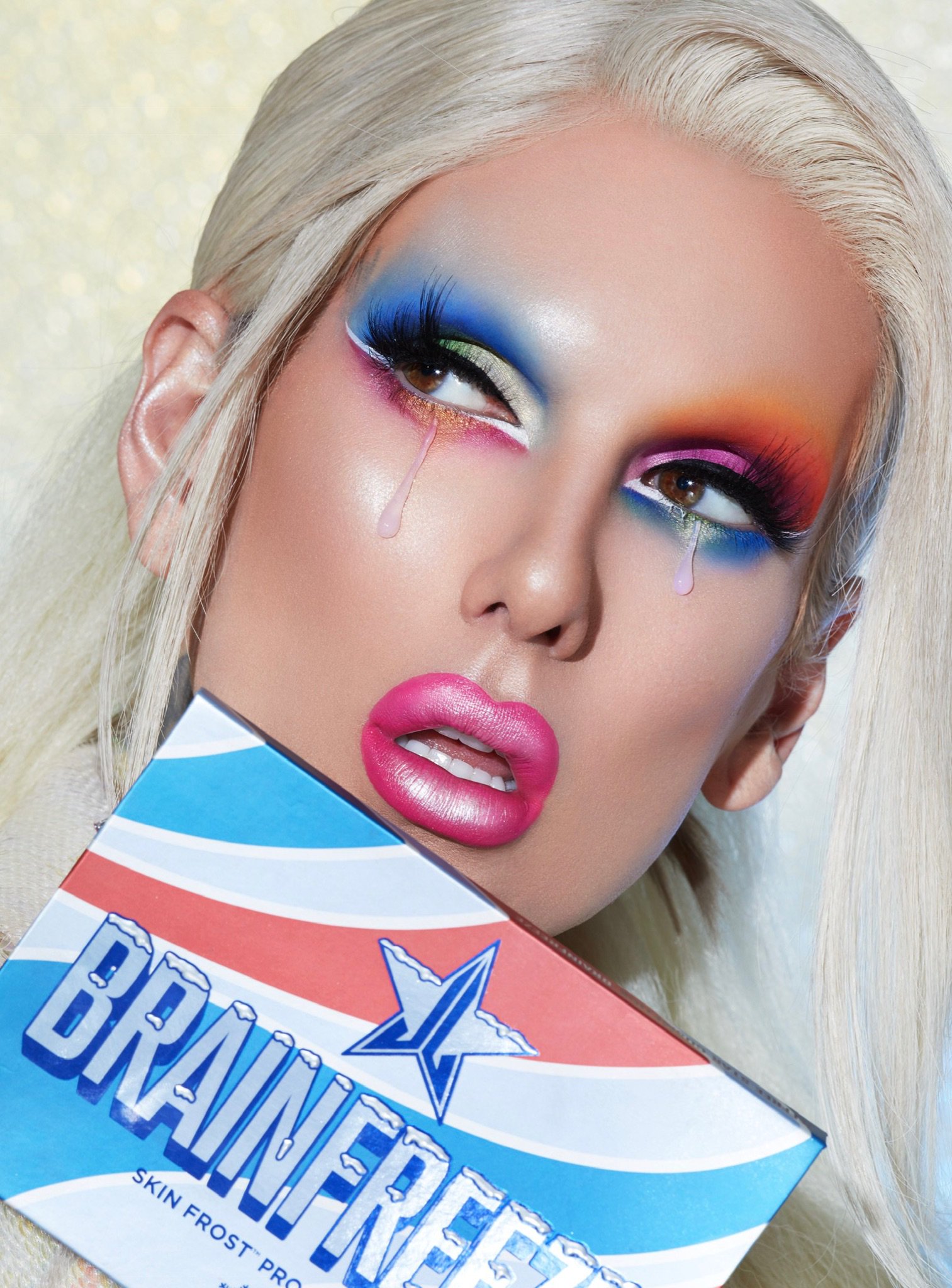 • Stick Highlighters: Stick highlighters are not only extremely user-friendly, but they're perfect for getting the utmost advantage of light. By hitting tiny areas of the face like under the brow bone, the cupid's bow, and the inner eye corner, you can trick the light without even dirtying a brush, minimal blending required.
Our all time favourite Becca's thin and easy to use Shimmering Skin Perfector Slimlight sticks come in their signature Champagne Pop gloriousness as well as Pearl, a pure silver, and Topaz, a bronze tone that can contour on lighter and provide a highlight for darker tones. This does NOT require any brush, just swipe in on and pat using fingers to blend! Let's move on to our last kind.
• Pot Highlighter: If you don't wear lots of other makeup, potted highlighters are the easiest way to press light into your skin without a base color. All you've to do is just a dab under brow arches and on the bridge of your nose can be just enough to achieve a wet, covered in diamonds, glowing look!
Our new favourite pick in this kind is Elizabeth Arden's newest highlighter, uses a mesh-sponge dispenser to help out finger users, you get the perfect amount of product with one press. And in line with the consistently above and beyond excellence of Becca's selection, they also have a pot version of Champagne Pop. This would definitely top as an ideal tropical vacay highlighter: no spilling, powder does not break, and you honestly don't even need a mirror. 
We hope this read has helped you learn or find something new! Choosing which of the highlighters is best for you is a personal preference, but knowing which things play nicely helps the process significantly. Selecting pink, peach, gold, or silver can be the difference between natural and Tinker Bell, all we can say is embrace that sparkle!
Cheers!