Welcome back shoppers!
It's been a super long time since we got a single, unique product! It's time to up the game, raise the bar and make some monumental changes! Today's read is going to be all about walking freely under the rain or the strong sun, without getting drenched on tanned! Confused?
Well well, before you call this a delusion allow us to correct you, yes it is possible! How?
Haven't all of us been through sudden showers? Or super hot days! Looking crazy and super drenched for an important meeting? Or losing all energy due to the hot sun! The day we cringe about almost carrying the umbrella but putting it away preventing another weight in hands!
But, now we've turned the tables around! No more worrying about walking down the street with extra weight or holding the umbrella in your hands!
We bring to you the quirkiest product of all, the Waterproof Sun/UVRays Proof Umbrella Hat! All hail to the dreams of not carrying an umbrella everywhere around!
This product is super innovative and supremely useful! Just as we all know, umbrellas are a must, not just during the rainy season, but also during super hot summer days. It protects us from rains, harmful UV rays, prevents tanning, and also helps keep cool during summers!  
This amazing umbrella hat does just the bit you'd want it to, keeps your hands free at the same time keeps you completely dry during rains and super cool during hot summers! The product is super durable and is also majorly useful during hiking, camping, trekking, and numerous outdoor activities!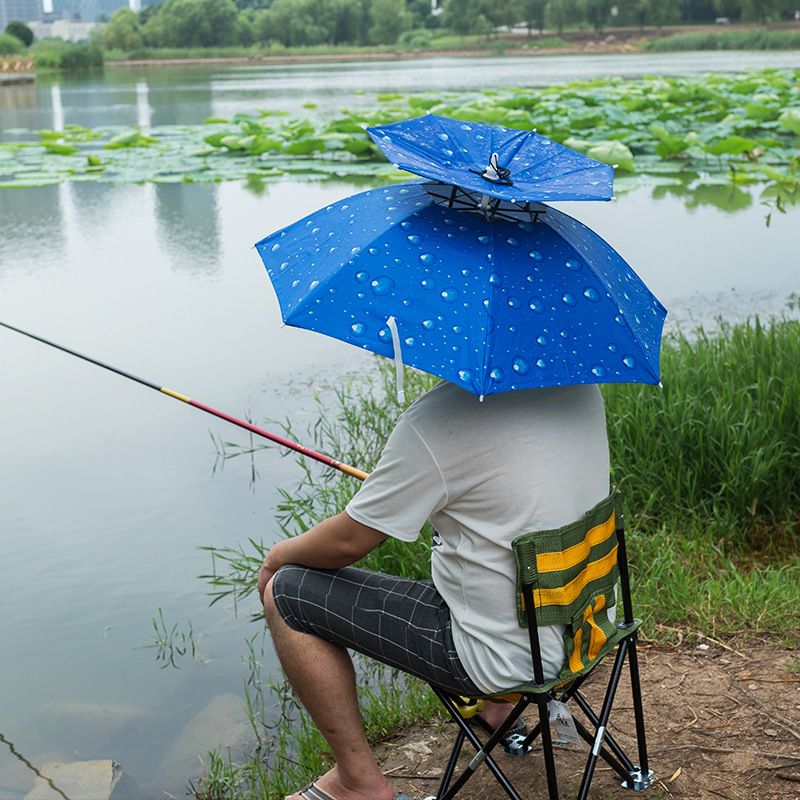 Due to its compact design it is light weighted and fits easily into smallest areas/bags! Amazingly crafted using a heat protective material ensures nothing touches you!
Cannot believe it? Well, we're going to throw up a few more pictures for a better understanding before you jump to get this amazing product!