Roses are red, violets are blue, it's that time of the season to paint nails with a super fantastic view!
Welcome back shoppers! 
Today's read is for all those who love grooming, who believe in well done nails and not nails with chipping of nail lacquer! Before we jump straight into the nails, here's a fun fact we'd want all to know! Did you know that back in the day, red was considered a super bold shade, and not many women picked it? They shuddered with how they'd be perceived, if they wore red! But, as time moved us along, so did our society! They learnt to accept that red is just another color with a different under tones giving us different yet amazing vibes!
One can slay wearing red lips, red nails and create a whole look around it. It is a colour with charisma and suits almost everybody! Jumping back to our read, today we're going to help you find your fav red! Absolutely, this read is going to be your guide to find the perfect red nail lacquer! Here are our top 5 picks, we hope you find just the one you're looking for!
OPI Nail Lacquer, BIG APPLE RED 15ML: This shade is one of the most perfect reds ever made! A stunning mix of a tinge of fuchsia, blood red and beautiful warm undertones! 
Perfect for stunning date nights, or even a night out! This bottle retails for Rs. 850/- and can be easily bought right here - https://www.amazon.in/P-I-Nail-Lacquer-Apple-15ml/dp/B0034E103K?tag=googinhydr18418-21&tag=googinkenshoo-21&ascsubtag=_k_Cj0KCQjwz8bsBRC6ARIsAEyNnvqFrzOPRt1Sx44droZx2chfAiJYgjnnoSKbXxzXIlXJ2cMGlTUPEFEaArj4EALw_wcB_k_&gclid=Cj0KCQjwz8bsBRC6ARIsAEyNnvqFrzOPRt1Sx44droZx2chfAiJYgjnnoSKbXxzXIlXJ2cMGlTUPEFEaArj4EALw_wcB
SEPHORA Collection, CHERRY POPSICLE L- 41: Damn girl, if you're looking for a super bright shade of red, smooth to apply and can be used to slay long/short nails! The formula is created beautifully, and the bottle contains 5ML of product!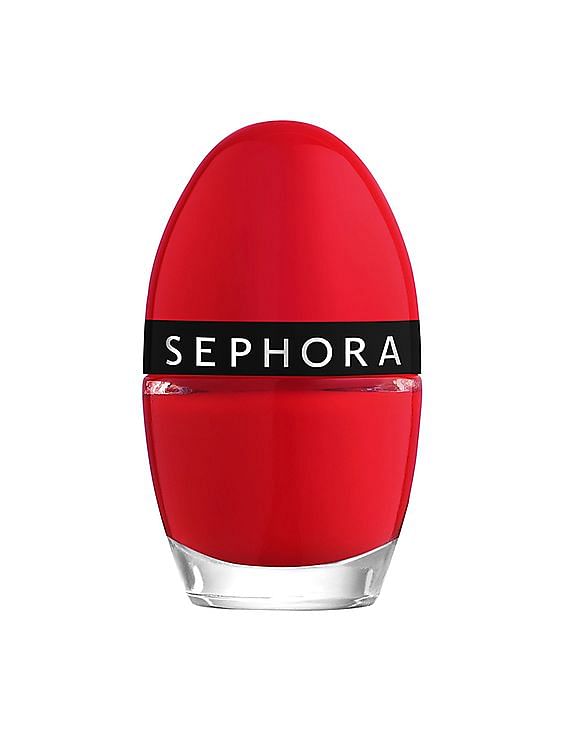 Compared to many, the quantity seems to be less, but it is definitely perfect for travel. It retails for Rs. 440/- and can be easily bought directly from the flagship Sephora stores, or by clicking right here https://sephora.nnnow.com/sephora-collection-women-color-hit-nail-polish---l41-cherry-popsicle-KZTMGI5PRON?gclsrc=aw.ds&&gclid=Cj0KCQjwz8bsBRC6ARIsAEyNnvo7G1mZakj_r1tueVDp_pAiM3xPM-cyrvpWTu-IgbLINrjYpEYc9uQaAoMAEALw_wcB
OPI Nail Lacquer, I AM NOT REALLY A WAITRESS 15 ML: This is for all those into a foil look! The colour is a gorgeous dark red with cool undertones to it, and a metallic finish! It might be too much for a few of you out there, but definitely perfect for a clubbing night, or just for those into metallics!Two coats of application is required for the opaque pigmented look.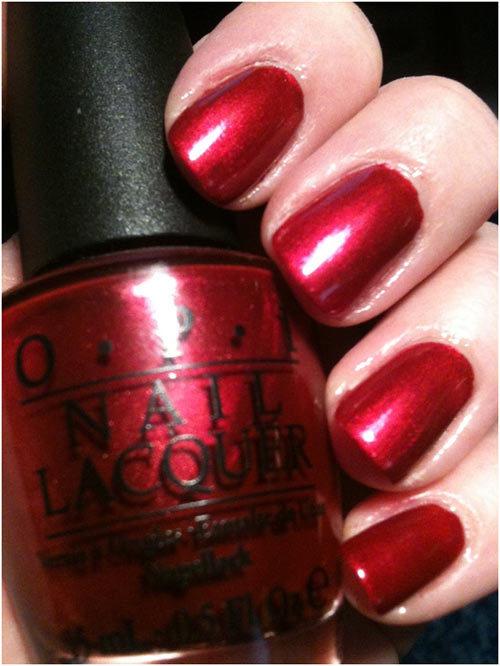 This retails for about Rs.920/- and can be bought off the flagship[ stores or from here https://www.amazon.com/OPI-Infinite-Shine-Really-Waitress/dp/B00421YYBO/ref=as_li_ss_tl?linkCode=sl1&slotNum=1&linkId=96eb9325fe1d8a3a1a5629b92b93230e&imprToken=P-RVCU1Jv9vyN2wVW0I-Ug&tag=tsr-nailpolish-20&ie=UTF8
Colorbar Matte Nail Lacquer, HAUTE RED 12ML: Never underestimate the power of freshly painted matte nails! This is for all those who love matte finishes, Colorbar brings to you a stunning powder feel red, perfect hue that guarantees to look stunning on any skin tone!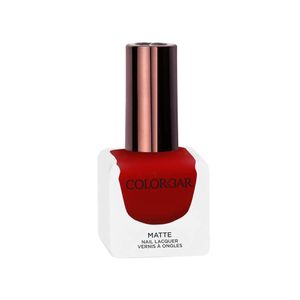 The application dries in exactly 2-3 seconds! This bad baby retails for Rs. 199/- and can be yours today! Buy yours right here https://www.nykaa.com/colorbar-matte-nail-lacquer-haute-red/p/443894?gclid=Cj0KCQjwz8bsBRC6ARIsAEyNnvoD3y3UqQg7XrFPKxErOPPDMprMupNOON0ncfOnVYApawGzvermbHgaAjgfEALw_wcB&ptype=product&skuId=443894&ef_id=Cj0KCQjwz8bsBRC6ARIsAEyNnvoD3y3UqQg7XrFPKxErOPPDMprMupNOON0ncfOnVYApawGzvermbHgaAjgfEALw_wcB:G:s&s_kwcid=AL!599!3!341707035019!!!u!64827401990!&utm_source=GooglePaid&utm_medium=PLA&utm_campaign=PLA_Colorbar_GoalOptimized
Givenchy Le Vernis Nail Lacquer, N11 COSMIC NIGHT 10 ML: It is the newer generation of nail lacquer, super smooth perfect. The colour is more on to the oxblood red, intense pigment, and of beautifully even consistency!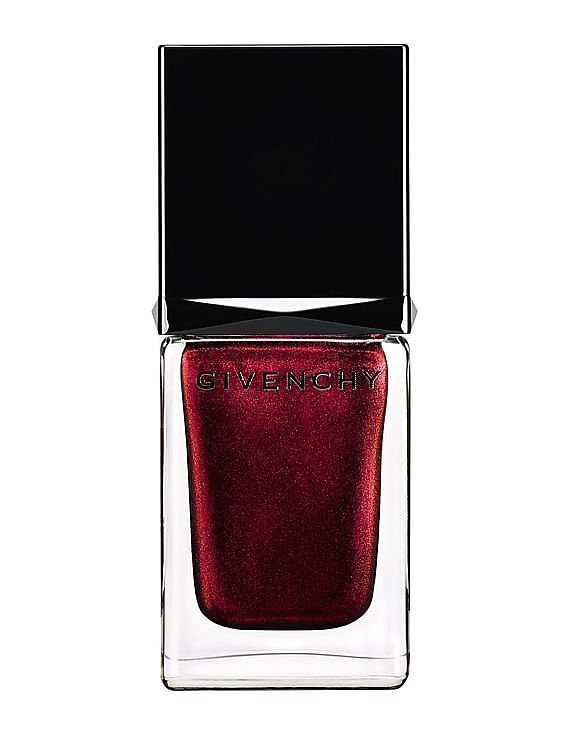 The colour is super stunning and suits almost all skin types! It retails for a luxurious Rs. 2150/- and feels super rich on your nails! Get yours right here https://sephora.nnnow.com/givenchy-women-le-vernis-sparkling-nail-colour---n11-cosmic-night-8XKNA46G2EG?gclsrc=aw.ds&&gclid=Cj0KCQjwz8bsBRC6ARIsAEyNnvq4cIXBwI0QUrJ3qT7fS1K4yIR9slje23a2cQfrDzpW5m25UYEl9HoaAsM0EALw_wcB
All the shades have some extra oomph to it, and surely will add some pop to your monotonous daily routine!
OUR PICK: BIG APPLE from OPI is our pick and hence tops our list!
WHY?: It is the perfect shade of red and suits every skin colour, and is definitely super eye catching.
VIBE: OPI has always curated some super gorgeous shades, and this is one of their best till date. The shade gives us a super festive vibe, perfect for the holidays!
QUANTITY AND PRICE POINT: The bottle contains a generous about of component, more than many of the other brands stated in the list, and works super well for the price point.
It's time to say bye-bye to boring, chipped off nails! Grab your favourite red today, and slay the season!