Greetings shoppers! Welcome back!
With every read we receive tremendous love and support from all you guys! Today's read is dedicated to all those fighting the stubborn acne. It's time to kick acne in the butt, and experience beautiful, healthy skin.
Before, all of you wonder how this is possible? Allow us to explain it is, possible.
There are many out there battling acne, irrespective of age or gender. Acne is super stubborn and hits one by puberty, and may or may not continue for long depending on one's hormones. One supremely helpful beauty ingredient that helps change your skin naturally is ROSE WATER!
Rose water is super underrated and deserves a spotlight, due to numerous benefits, one being getting rid of acne! It is also a toner and does miracles for your skin. Most people do not realize the potential of this ingredient as a beauty ingredient. From helping balance your skin's pH levels, to calming irritation and removing makeup, rose water does it all.  
Before getting into how to use rose water to fight acne, let's dive into the core of rose water. Rose water has antiseptic and antimicrobial properties that make it an efficient anti-acne ingredient. Not only does the water help kill off acne-causing bacteria but it also helps heal your scars and clear out your skin. The ingredient, unlike most topical treatments for acne, is extremely gentle on your skin. In fact, it does not cause any irritation even when used on sensitive skin. 
Fun fact, rose water also helps in soothing your skin, reducing swelling etc! It has a cooling effect that helps soothe redness and aggravated skin. It also helps unclog your pores, controls oil production, as well as reduces the size of your pores, preventing future breakouts.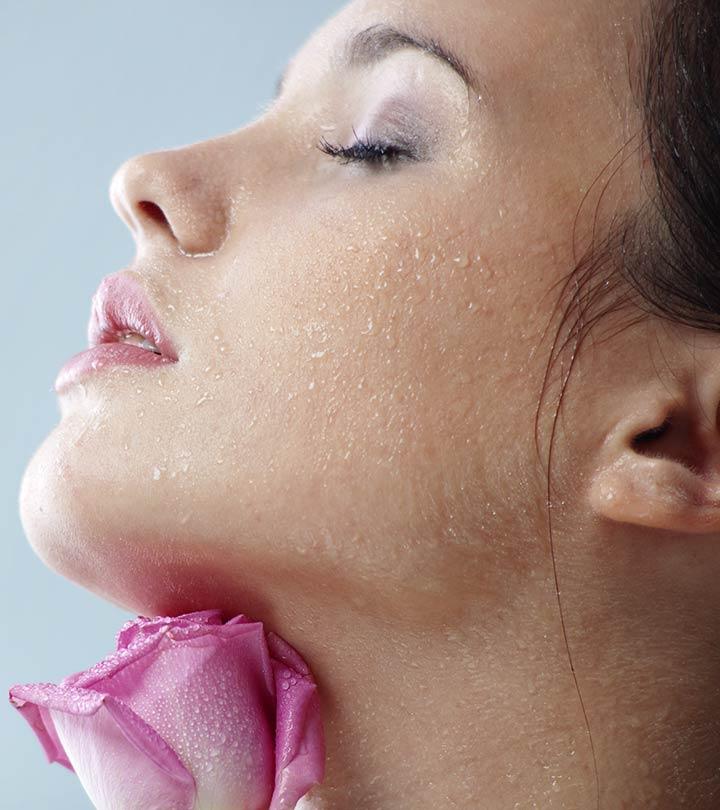 Let's jump straight into the top 3 ways to use rose water to fight acne!
SPRAY IT, DON'T SAY IT: Cleanse your face with a gentle scrub, in order to open up your pores! Gently pat dry and spray pure rose water on to your face. Give it a good 20 seconds and wipe away the excess. Use a non comedogenic moisturizer to provide your face the required hydration. Note: Not just post cleansing, you can spray rose water on your face whenever and how many ever times you'd like, it acts as a toner and also a refreshing mist, further helps in getting rid of tiredness, redness etc.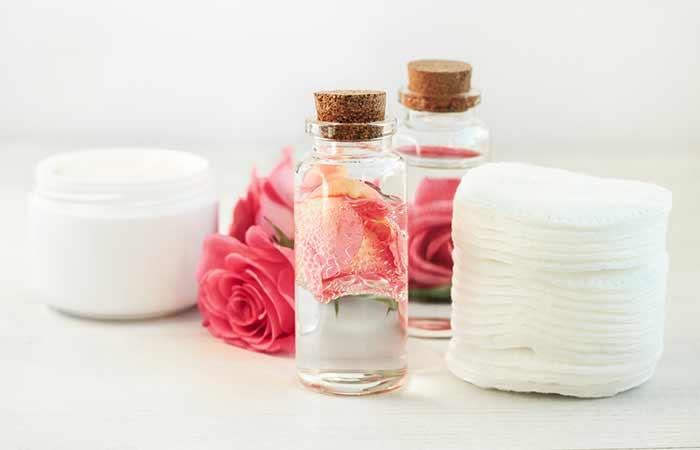 LEMON JUICE + ROSE WATER: This is one of the oldest and most trusted formula, guarantees beautiful, clear skin. Cleanse your face using a gentle cleanser and pat dry. Dilute 1 tsp of lemon juice and 1 tsp of pure rose water in a bowl. Saturate the cotton pad and then use it to apply the mixture on your face. Allow it to seep in for 15 minutes, and then wash off your face with cool water. Lemon juice is supremely rich in vitamin c, a mild whitening agent that helps in fading acne and helps in brightening face. Note: Apply this mixture at least thrice a week, until acne subsides and you achieve your desired look.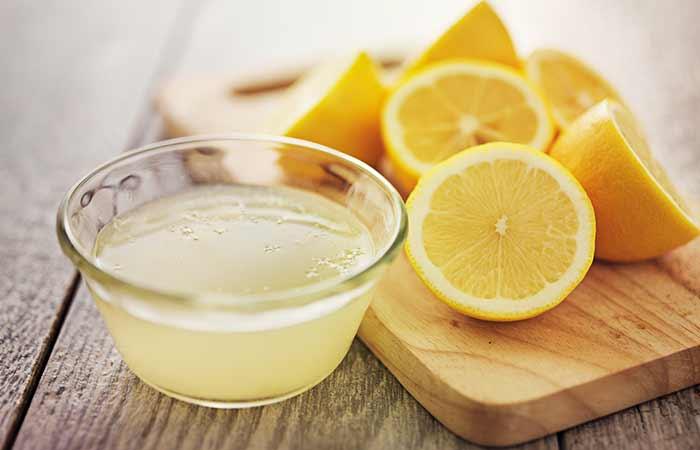 BAKE IT TILL YOU SHAKE IT: Create a mixture of 2 tsp baking soda and 2 tsp of pure rose water to achieve a smooth paste! Cleanse your face, pat dry, and apply this paste on your face. Gently massage in circular motions in order to deeply exfoliate. Wash this off with cool water after a minute. Do this at least 2-3 times a week for best results. Note: Baking soda is an excellent exfoliating agent that helps get rid of excess oil, dirt, and dead skin. This, by itself, cuts the possibility of a breakout by making your skin an unfavorable environment for acne. This treatment also helps balance the pH of your skin.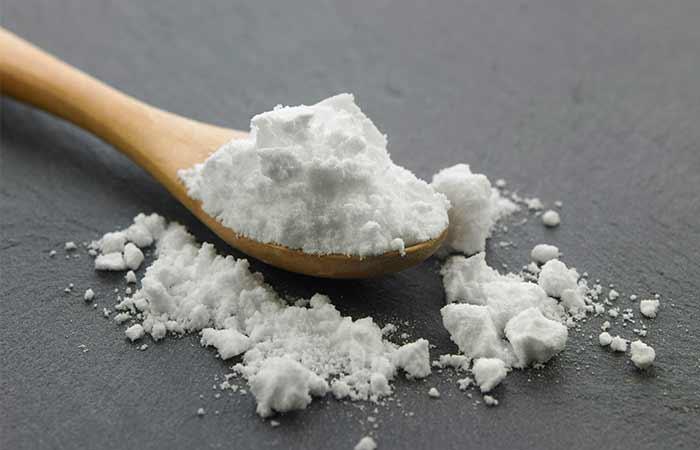 These are our top 3 steps for amazingly glowing skin with one of our fav beauty anecdote. If you've been suffering from acne, it is time to pick up that bottle of rose water and put it to good use. Have you ever used rose water in your skincare routine? No? It's high time.
We hope this read has helped you learn something new, and we're super honored for all love you've showered on us, keep it coming guys! See you on the next one.
Cheers!