Greetings shoppers!
Seasons are on a brink of change, diving into those slight rain showers, and the chilly evenings, don't we just love a cup of hot coffee on such evenings? Well, we do! But there's one major thing that requires attention during such seasons. Have you guessed it yet? YES, The hair! Every change in season causes a change in the way our hair feels, most of us get tired of taking constant care of it, trying to make it look a little normal!
The easiest way that we've come up with, and is definitely low maintenance is straightening (yes, you girls! We know!) Straightening is definitely not a healthy way to go about, but once a while can help you get through atleast 4 days, looking chic and stylish! But, finding the correct straightener can be a bit of hassle, with the market overflowing with products!
Today's read is going to help you find the perfect straightener for you! We have curated a list of the 5 bestselling, top-rated hair straighteners on the market. With these amazing styling tools, you can get a salon-like straight hair right at home. Take a look.
1. Philips KeraShine Straightener HP8316/00
This keratin-infused ceramic hair straightener glides through your hair, minimizing frizz and damage. The extra wide plates are specifically designed for thick and long hair. The extended surface can straighten more hair in one go. It has a maximum heating temperature of 210℃. The device heats up in 60 seconds, resulting in minimized static and heat exposure. The ionic plate eliminates frizz and smoothes the cuticles for a shiny and glossy salon-finish.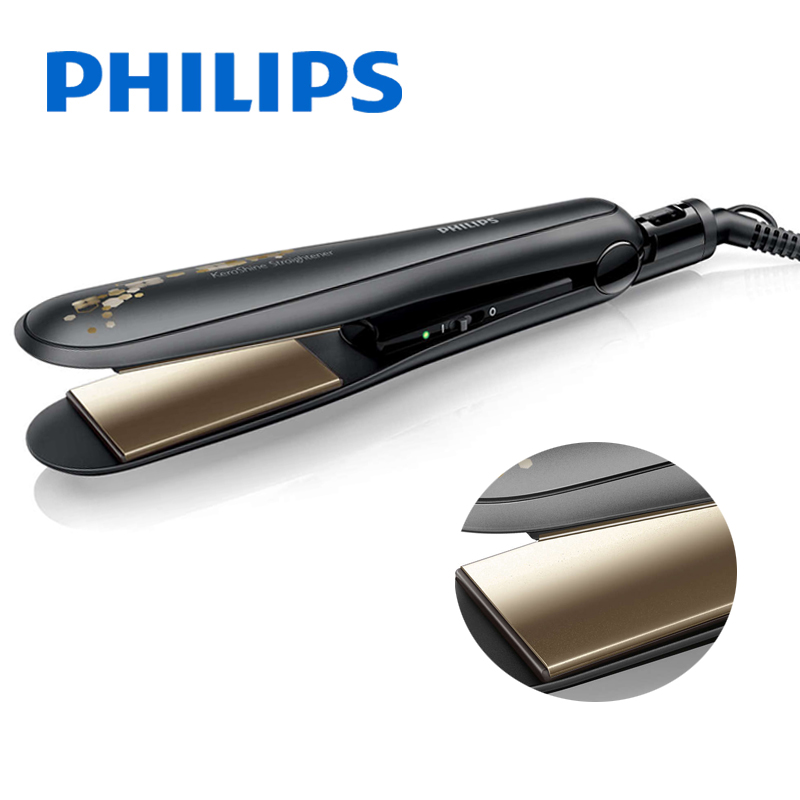 Ratings: 4.5/5
2.  Philips Selfie Straightener HP8302/00
Get salon-like straight hair with this easy-to-use selfie straightener. Philips uses the new Silk Pro Care technology so that the plates are smoothened and glide through your hair without tangling. This straightener is ideal for thin and limp hair as it maintains the optimal temperature without burning out the strands.
Ratings: 4.5/5
3.  
Havells Ceramic Coated Hair Straightener HS4101
Get root to tip salon-like straight hair at home with Havell's Ceramic Coated Hair Straightener. With its ultra-smooth plates, this straightener delivers results to help you get beautifully straightened hair. The 25×120 mm wide plates adjust to the thickness of your hair without creasing or damaging the strands. It prevents hair breakage and gives you frizz-free straight hair. The maximum built-in temperature is 210°C, which is ideal for damage-free styling.
Ratings: 4.3/5
4. 
Remington Ceramic Straight Slim 230 S3500
This straightener contains anti-static ceramic plates that give sleek, smooth, and silky hair with every stroke. It heats up quickly up to 230°C in just 15 seconds. The premium quality ceramic plates ensure even distribution of heat throughout the straightener with no hotspots. This styling tool claims to straighten your hair without flattening your cuticles. The 110 mm length plate enables you to straighten a big chunk of hair in one go. It also has a temperature wheel, which allows you to choose from 30 variable heat settings.
 Ratings:4.3/5
5.  
Panasonic Hair Straightener – EH-HW19
This unique straightener has a specialized comb that is placed on the sides of the plate. This helps detangle your hair while you straighten it. It also adds proper tension for precise straightening. The solid ceramic plates deliver high shine finish for each strand. This straightener heats up in 30 seconds.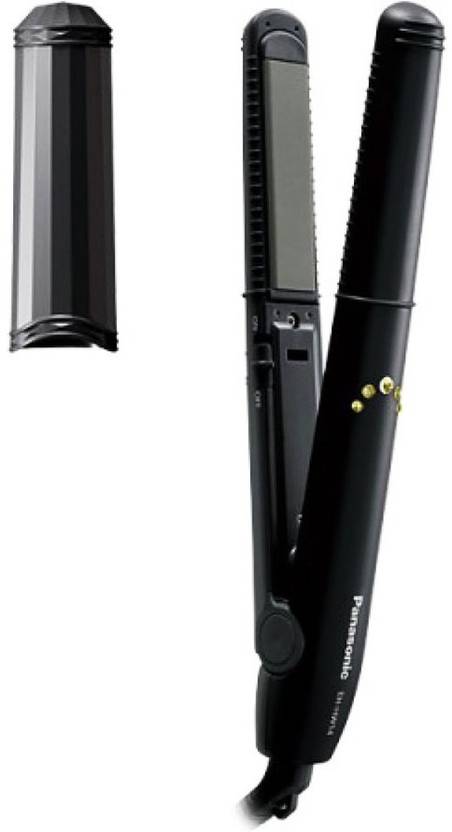 Ratings: 4.1/5
These tools are the top 5 straighteners, definitely perfect for salon finish locks! We hope this read has helped you pen down your choice and brand of straightener, and also made shopping easy! Shop away!