Greetings dear shoppers!
The leaves are getting crunchy, it's time to dive into super chilly, cold, frosty weathers!
Winters are definitely all about delicious hot food, strong caffeine, warm fuzzy cardigans and jackets, and sleek hairdos to match those amazing turtle necks! We're here to help you make those super difficult choices! We all know and agree, hair style adds a great deal of flavour to a woman's look!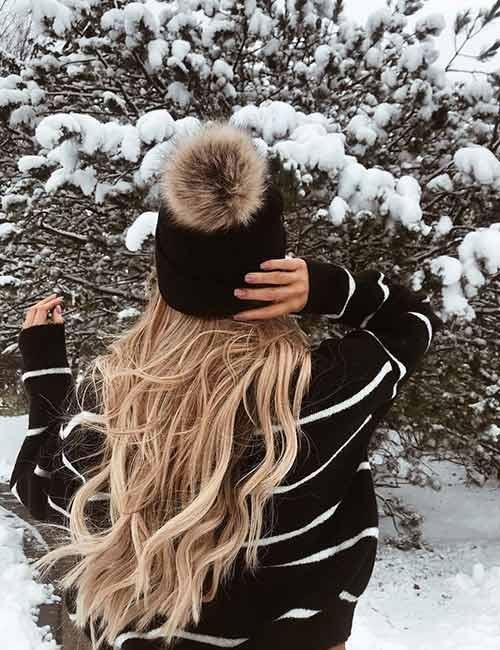 Today's read is going to help you choose the best hairdo for your fall/winter season look! Let's jump right into the top 5 picks!
The Traditional Indian Bun: This hairstyle is super common and is adorned the most. It is perfect for a quick hairdo before you step outside, in your woolens! Also, is one the easiest hair buns! Don't believe us? Well, all you've to do is gather all your hair up high and twist it according to your tight/loose locks desire, and use hair bungee elastic/normal hair elastic to secure it! Voila, you're all set to rock your day. Super easy and super low maintenance!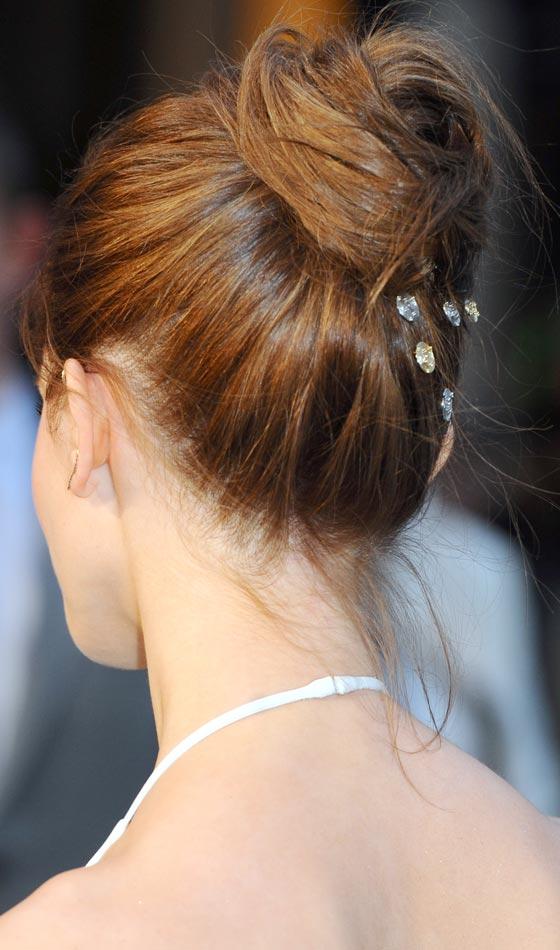 Straight, Chic, and Mess Free: This is one of our favorites and definitely something we all have flaunted at some point of time. The hairdo does not require many tools, just one straightener! Part your hair right down from the center, and allow the tool to work its magic. Ensure proper heat protecting product is used before you start the straightening! The best part of this hairdo is that it stays for 3-4 days easily and still looks super healthy and neat! Throw your cashmere scarf around, and pull your straight locks out for some extra warmth around your neck, you're going to make head's turn, girl!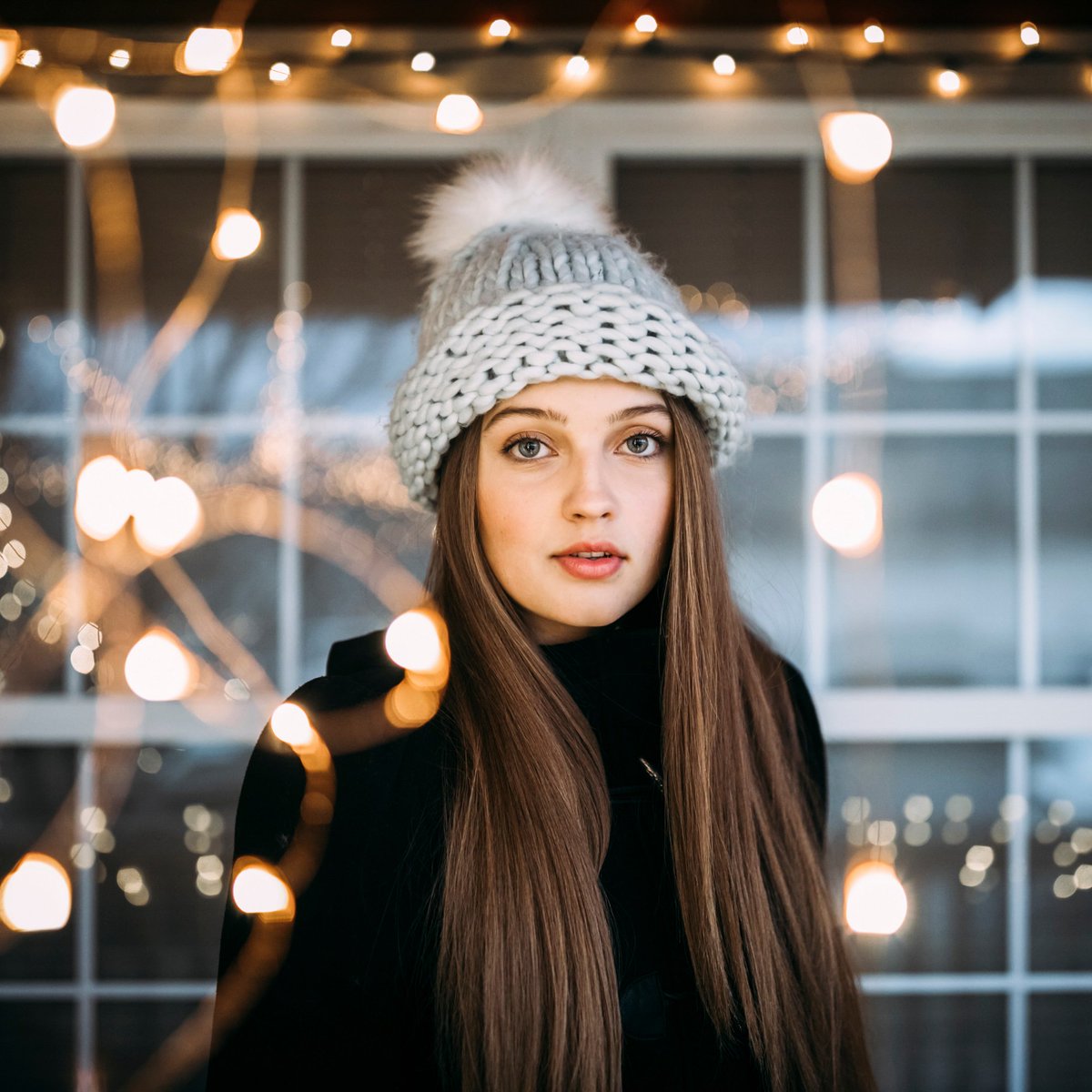 "Don't Leave Me Aside" Side Bun: Haven't we all just adored this look in every cheesy dreamy wedding? (YES, 27 Dresses! We know) Well, now it's more than just a wedding hairdo, it has definitely made it to our top 5! This one is a super visible variation of the classic, traditional bun, and adds a little extra pizzazz to your whole vibe! To carry out this updo, thoroughly blow dry your hair, separate 3/4th of your tresses on to the side you'd want to make your bun, use a fine teeth comb for flawlessly combing the hair and pull it into a low puff bun! The low side bun is perfect for all those with super sharp features like cheek bones and big eyes! Carry out this elegant look this season with creamy nudes, beige, off-white ensembles and a pop of dark oxblood lipstick! You slay girl!
Messy Fish Braids: One of everybody's favorites! This one isn't one of the quickest or the simplest, but definitely ensures a super cute positive outlook to any kind of winter outfit! The process of creating this hairdo can get a little complicated to understand, allow us to break it down point wise for better understanding!
Divide your hair into two even sections. Take a thin strand of hair from the left section.Gather it from the outside. It should be no thicker than 0.5 in (1.3 cm)
Pull the thin strand up and across the left section.Move it towards the right one!
Tuck the thin strand under the right section.It will now become part of the right section
Tug gently on the 2 sections to tighten them.Move your hands up as far as they can go. The tighter you make your braid, the better; you can always tousle it for a messier look later.
Take a thin strand from the right section.Gather it from the outside of the section, and make it no thicker than 0.5 in (1.3 cm).
Pull the thin strand up and across the right section.Move it towards the left section.
Tuck it under the left section.It is now part of the left section.
Keep alternating sides until you reach the end of your hair.Leave at least 1 in (2.5 cm) of your hair un-braided so that you can tie it off.
Try to use thinner strands the further down you go on your braid. This will help make your braid look more even; your hair becomes naturally thinner towards the ends.
Create a tousled braid by rubbing it between your hands.You may want to skip this if your hair has lots of layers; it may end up loosening and getting tousled on its own.
Simple Braids: If you think fish braids aren't your style, or it's too much work! Then, allow us to take it down a notch! The simple three lane braids give you options of creating a tight, loose, messy, neat look and can be perfect with many pullovers, without hair chaos, on face while eating etc during frosty chilly windy times! Allow us to explain the easy process of achieving this amazing look! Comb your hair back neatly, and make three equal sections, take the right section over the middle section, and then repeat the same with left, continue to your desired length, and once done strap on an elastic band around to secure it! You're all set to be whoever you feel like, set the vibe on!
This one is for all you french braid lovers! This is a super cute variation to the normal braid, if you think a plain 3 section braid is too simple, this variant might be perfect for you!
We hope this read has helped you choose at least 2-3 hairdos for a every week of the upcoming winter! Our personal favorite is definitely the stunning fish braid, all of you who've never tried it, jump right in and give it a whirl! Happy Winters!